If you're trying to find Anzac Centenary services in Ryde, we've got a few suggestions. This Saturday, April 25 2015, marks 100 years since the Anzacs stormed Gallipoli. It is a solemn day of remembrance and also a day on which Australians feel gratitude for the brave men who fought and gave their lives for our freedom. Lady Anne Funerals would like to take some time to pay tribute to those who enlisted and fought for their country with outstanding courage and with no thought of self preservation e. These men established the Anzac legend, a story of great valour under fire, unity and a willingness to fight against the odds. The legacy of the Anzacs will live on forever.
The battle of Gallipoli lasted for eight months. During that time 8,709 Australians gave their lives and many more were wounded. The last surviving Anzac, Alec Campbell, passed away peacefully in Hobart in 2002 at the age of 103. The qualities of courage, endurance, mateship and initiative displayed by the men are now associated with the Anzac spirit. On Anzac Day we remember them.
The Dawn Service held at Gallipoli on Anzac Day in remembrance of those who fought there is a deeply emotional ceremony. Many of those who travel there are brought to tears when they first see the treacherous cove and its terrain. The enormity of the task the Anzacs faced becomes apparent at the sight of the jagged cliffs that line the coast. Many of the trenches have been preserved in memory of the battle fought there.
For those who can't travel to Gallipoli, there are a number of services in the Ryde and Gladesville areas on Anzac Day available to attend in order to pay your respects. If you have never attended a dawn service before it is really worthwhile to experience one during your lifetime. While emotional, reflective and sombre, these services are celebrations of the Anzac legend and the Australian spirit.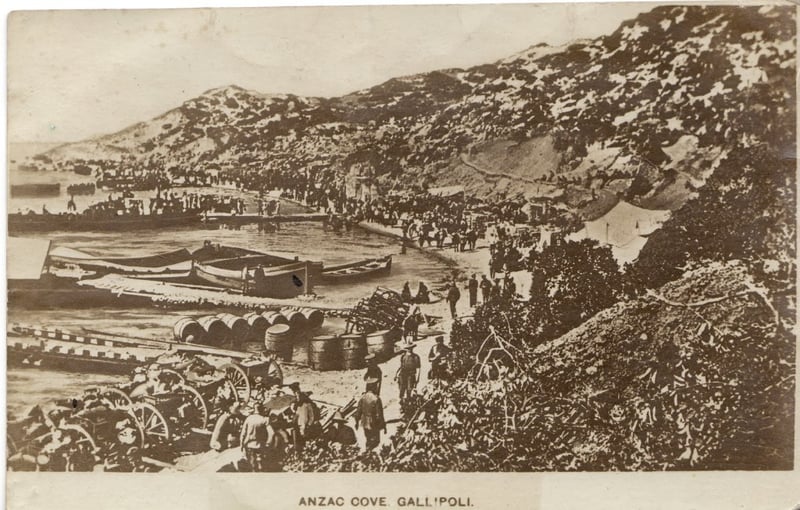 Image source: kurtemlak.com
Services in the Ryde area
City of Ryde Anzac Service, Ryde Cenotaph, Ryde Park, Blaxland Road Ryde.
Friday 24 April 2015
Time: 9.30-10.15am service, followed by morning tea.
North Ryde RSL Anzac Service, North Ryde RSL Club, the Memorial Garden.
Saturday 25 April 2015
The Memorial Garden. Cnr Pittwater and Magdala Roads, North Ryde

Program:
6.30am for 6.45am start: The March - Commences at North Ryde Oval, Cressy Road.
7.00am: Dawn Service - All members of the community are welcome to attend.
7.45am: Refreshments
8.00am: City Bus Runs - Buses to the city will be leaving from approx. 8:00am.
Take time this Saturday to remember those who fought and gave their lives one hundred years ago, some of whom were as young as 14. These men who fought bravely in a setting that was rife with gunfire, shrapnel, overwhelming danger, death and disease, for their country. Remember them, celebrate them, cook some Anzac biscuits, attend a ceremony and spend the day with the sacrifices of those who fought for our country in mind.
While the Anzacs do not survive in person, their spirits, their stories, their fierce bravery and their legend will live on forever, lest we forget.