Helping children understand death can feel like an intimidating task. Wanting to explain the circumstances and finality of the situation and answer their naturally curious questions can feel enormous. Especially if the passing has affected you personally. A child's experience with the passing of a loved one is different based on their age, maturity level, involvement in the life of the person who has passed and the family circumstances in which you all approach the concept of death.
In some cases, where grief is overwhelming, it might be easier to let Hollywood assist your family by telling the story. Presenting a story to a child with similarities to their experience can be a therapeutic way to understand and project their feelings. When explaining death to children it is important to maintain honesty and truth about the permanence of passing away.
In my personal experience as a Funeral Director, these films have helped families discuss the concept of death and enable children to ask questions, and promote a healthy curiosity. I've been careful to include an option for each of the potential scenarios you may be faced with as a parent to promote conversation with your child around their feelings.
Helping children understand death through movies
Marley and Me - The loss of a pet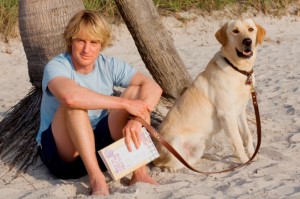 Image source: Hollywood Chicago
The passing of a family pet is often a child's first brush with death. The permanence of seeing a 'family member' every day and then suddenly not having them around can be confronting and difficult for them. Depending on the age of the child, they may need some help to best express their feelings. Watching a film about the life and loss of a pet can help a child understand the circle of life and that someone important to us is always remembered, even if they aren't with us anymore.
Up - The loss of a grandparent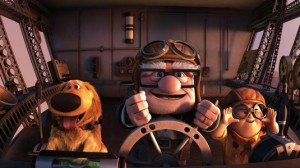 Image Source: Filmofilia
Pixar's colourful film 'Up' is an excellent family film to help a child understand not only the passing of someone, but the effect it has on others upfront. The star elderly character Carl and the energetic boy scout Russell leave a natural connection for children to adopt and replace themselves in the scenario of the passing of a grandparent or elderly relative. Up is also a film about adventure, which implies that though life has ended for Carl's wife, Ellie, Carl has to learn to get back out there and see the world. No matter how big Carl's pain and loss is, he manages to overcome it with the help of his unexpected friend Russell and go on the adventure he always wanted to.
It can be comforting for a child to know that even when someone passes away, we think about them all the time and love them even when we are having fun without them there too.
My girl - The loss of a friend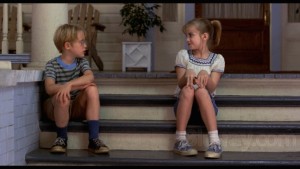 Image Source: BluRay
This is one I've pulled from the archives. My Girl is a film that from the get go builds a healthy relationship and understanding of death for children. Growing up as the daughter of a Mortician with her own mother having passed away, Vada is in the presence of death constantly. Children understand death differently at different ages and from different family backgrounds, and they certainly won't all be as accepting as Vada, so it's important to ensure you are helping your child in their best version of understanding. When Vada experiences the sudden loss of her friend, her understanding is instant and heartbreaking because she understands the reality of her loss. Promoting a comfortable relationship with passing away is possibly the best way to explain death to children; and this film shows the raw reality and emotion attached to the environment.
The Lion King - The loss of a parent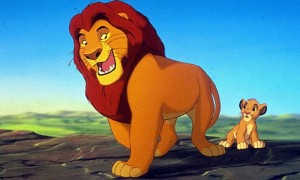 Image Source: The Guardian
Disney's 'The Lion King' is perhaps the first cinematic experience my children had. I remember taking them to see The Lion King on the big screen and having to explain the incredibly raw scene where Mufasa is betrayed by his brother, Scar . It was no easy feat to talk about passing with a child, and even more difficult to explain what Simba must have felt as he thought it was his fault. The loss of a parent should be handled differently in relation to the age of the child and some older children (7 and upwards) can sometimes experience survivor's guilt. Helping children understand death and form an acceptance is an important and difficult step which requires support, structure and honesty.
All people will experience the death of a relative or friend differently, and helping a child understand death through cinema is just one avenue you can take. Different cultural, religious, lifestyle and family type situations will help to shape a child's ability to cope with loss including whether or not a child should attend the funeral of a loved one.
Should you need assistance or need further advice in helping your children through this process, please reach out and make contact. Our ladies are experienced and ready to assist you in your time of need. Our Facebook community provides useful information and support, come join us.