We all remember our loved ones in different ways - even years after having lost them. For some, their loved ones are celebrated on a yearly basis - perhaps on their birthday or during the festive season. For others it may be a more regular occurrence, particularly if they lost their loved one quite recently. Regardless of how long you have been without your loved one, making a scrapbook is a great way to remember and celebrate their life. So I thought I would take the time to briefly explain how to make a scrapbook either by yourself or as part of a group.
There are a few steps to making a scrapbook. To make it simple we've collected these 4 easy steps to get you started.
1. Get yourself a scrapbook
Many of us are probably familiar with scrapbooking - especially if we have kids or little grandchildren running around. Even if you're new to scrapbooking, you will be able to pick it up nice and quickly because there is no right or wrong way to do it - it's all about your own personal style and craft.
You'll be able to find blank scrapbooks and scrapbooking templates or packets of decorations from all of the big department stores like Target, Big W and Kmart. You aren't limited to the purchasable items though - you can use things from your natural environment like leaves or dried flowers, or textures like lace or old newspaper to add to your pages. There aren't really any limits for what you can do.
PROTIP: purchasing 'corners' for placing your photos is an easy way to swap photos in and out if you think you'd like to do that in the future.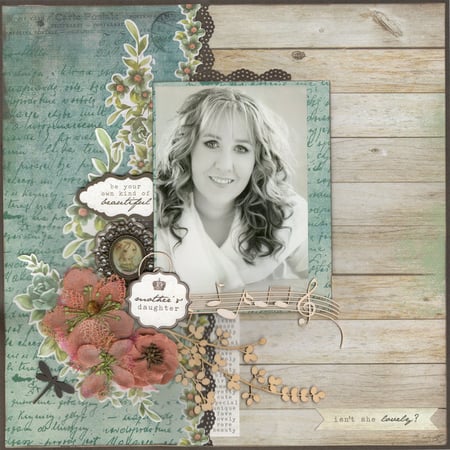 Image Source: Scrapbook.com
2. Start collecting photos of your loved one
Now you have some paper and decoration to start making your scrapbook, it's time to start laying out your pages. You might be fortunate enough to already have albums with printed photos of your loved one which you can swap into your scrapbook pages right away. However, since the advent of the digital camera most of us will have stockpiles of digital photos stored on SD cards, CDs, on Facebook or on the computer. So if this you, spend a few afternoons going through your photos and select the ones you'd like to include and go and get them printed. It's best to use high quality photos to get the nicest images.
PRO TIP: Most print shops have an option to print straight from social media platforms now. Check this out before spending time saving these across to another storage device.
3. Gather a craft box
Whilst you wait for the photos to be developed or even if you do have them ready, start gathering decorative paper, ribbon, stickers and anything else you would like to include in your scrapbook. You can even include items of your loved one that were symbolic of their personality or style. For example, necklaces, earrings and rings. There are a tonne of inspirational boards on Pinterest where you can get some great ideas. You can even follow us on Pinterest to get inspirational quotes and images. If you're a fan of more traditional inspirations, grab yourself a craft magazine and flick through for some ideas.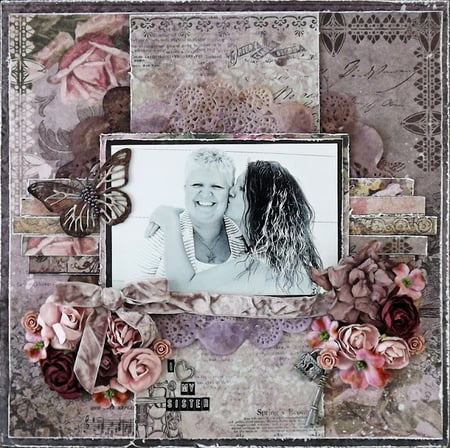 Image Source: Scraps of Darkness
4. Take your time, start a scrapbooking group
As you start to put it all together remember that there is no rush on a personal project like this - simply take all the time you need. If you feel comfortable enough to create a scrapbook in the presence of others, perhaps you can start a group with close friends, family or neighbours. It can be a really nice way to remember together. Otherwise simply have it as something that you do in your free time and keep it to yourself. The choice is entirely up to you.
Have you created a scrapbook for your loved one before? Did it help you remember and celebrate their life? If you liked this article, you'll find similar posts by joining our Facebook community. Simply click the button below and press 'like' when you are on our Facebook page.