Using flowers to celebrate the life of a loved one can be dated back as customary to some of the earliest civilisations. Something beautiful and representative of new life and the grandness of nature is a very fitting decoration for a memorial service. Nowadays funeral flowers are used as visual expressions of love, sympathy and respect.
It can be hard to know what's appropriate for the service when choosing flowers for a funeral. When arranging a funeral service there are many details to organise. To make it easier to decide, our ladies at Lady Anne Funerals have teamed up with Jo Csabanko from Sydney Flowers to provide you with guidance on choosing the right flowers when making your funeral arrangements. We've included some of our favourite flowers and their meanings to give you some traditional choices when picking your funeral flower arrangements.
Popular choices for flowers for a funeral service are:
Roses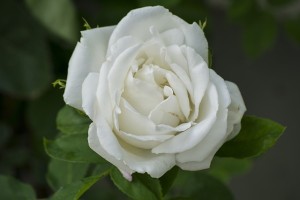 The Rose is a traditional favourite for celebrating life. As all flowers, it is symbolic of new life, though the colour of the bloom is the key to which message you might like to reflect your loved ones life.
Red Roses symbolise love, respect, and romance. Associated with beauty and perfection, the red Rose has always been a clear way to say "I love you".
Pink Roses are a symbol of love, gratitude, appreciation, grace and elegance.
Dark Crimson Roses represent grief and sorrow and are frequently used in farewelling a loved one.
The White Rose represents spirituality, and new beginnings for the deceased.
Azalea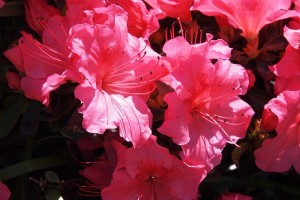 The Azalea flower is the funeral flower of choice to be given to celebrate a loved Mother, daughter, sister or Grandmothers. Fragility, femininity, womanhood and softness are the key attributes of the Azalea.
Camellia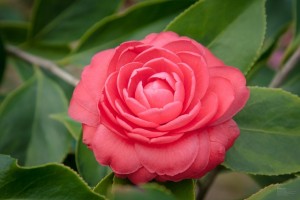 The symbolic flower of young lovers, the Camellia is a token for expressing long-lasting devotion to each other. Often used in the funeral of a spouse.
Carnations
The Carnation has a long lasting fragrance and is a popular choice for funeral arrangements. As with Roses, the Carnation is most symbolic in reference to its colour.
Red Carnations symbolise admiration
Pink Carnations are a token of remembrance
White Carnations are of devotion, pure love, innocence
Chrysanthemums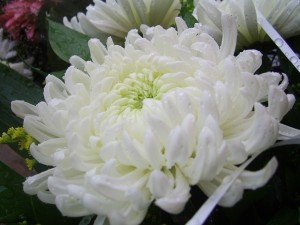 In some European countries, chrysanthemums are used solely as funeral flowers. Chrysanthemums are second in popularity only to roses. The large textured blooms can accompany other flowers or stand alone in an arrangement and they are available year round.
Daffodil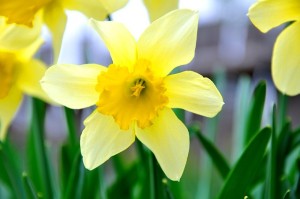 The Daffodil is a beautiful choice of flower for a funeral service, as its happy yellow colour celebrates the concept of rebirth and new beginnings for the deceased. A daffodil is believed to bring hope to a person grieving or unhappy. Also known as the Narcissus flower after the Greek God of the same name who was the symbol of unrequited love.
Daisy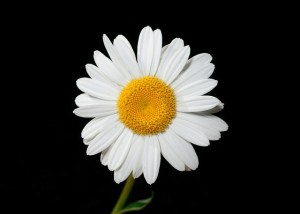 Representing of innocence, purity and cheerfulness - the humble daisy is a beautiful flower for a funeral service. The daisy accompanies other flowers well to incorporate the language of flowers into your funeral service and final arrangements.
Lilies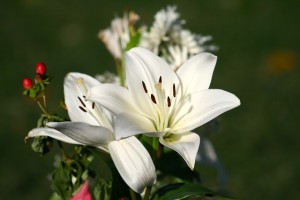 Commonly associated with funeral services, the Lily symbolises innocence that has been restored to the soul of the deceased. White oriental lilies are the most traditional choice to celebrate a life with their history as they are large bloomed and very fragrant. The oriental lily is elegant and romantic.
Lilac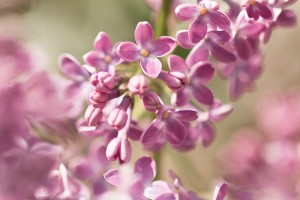 The Lilac is representative of the first lover, and of youthful innocence so is often used in the funeral arrangements for a lover. The lilac colour is also associated with royal mourning historically, and is considered luxurious and oppulent.
If you know which flowers you would like to use for the funeral service, but would like to know what style of arrangements to order or more information on choosing flowers for a funeral, a complete guide to funeral flowers is available on the Sydney Flowers blog.
If you are planning a funeral, be sure to download our easy to use funeral checklist below. If you would like help with arranging the funeral for your loved one, contact our ladies at Lady Anne funerals to have the service organised in perfect detail and less stress for you in your time of need.