Earlier this week a great British comedian that we all know and love passed away. At just 56, Rik Mayall suddenly passed away in his home. It is always regretful to hear of those who have passed away, especially those who spent their lives entertaining us with their big personalities.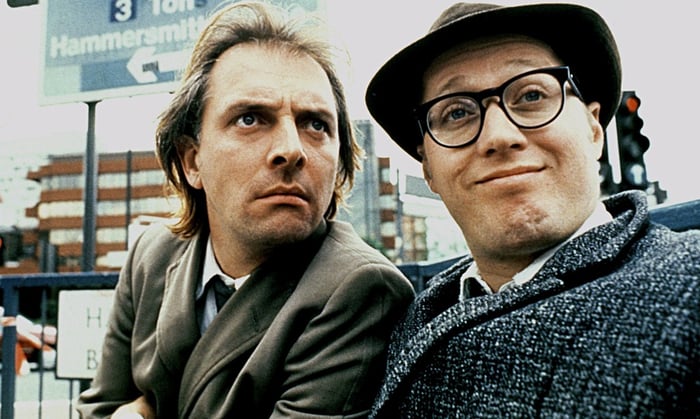 What has been intriguing at the passing of Rik, is the level of humour used by fans as well as his close friend and longtime collaborator, Adrian Edmondson. A short time after the death was announced, Adrian led the tributes with a humorously warm sentiment;
"There were times when Rik and I were writing together when we almost died laughing. They were some of the most carefree stupid days I ever had, and I feel privileged to have shared them with him.

And now he's died for real. Without me. Selfish b*****d."
In the circumstances of a comedian passing away, it seems almost ridiculous not to include humour in funeral arrangements. It's a natural course for those close to them to use as a tool to memorialise them. Is it the same for people who are mourning the loss of their loved one to apply this sort of memorialisation?
The question is, when is it ok to use humour during mourning?
There are a few etiquette points to consider. Of course you should take each of these with a grain of salt depending on the person who's life you are celebrating.
What are the circumstances?
The foremost thing you should consider is the circumstances in which someone has passed away. Was it a tragic accident or was it due to natural causes? If it was an accident (a car crash for example), then it is unlikely that humour is an appropriate response. Perhaps after an acceptable period of time has elapsed, humour could be shared to reflect and reminisce on the loved one.
Was the loved one a humorous person?
Some people are born to entertain others. This certainly was the case for Rik who spent years entertaining people the world over in shows like Blackadder and Bottom. So to be using humour at the time of his passing can be considered appropriate since much of his identity was that of a comic genius. It would have been odd to have hosted a traditional service for someone so naturally left of centre.
Who is left behind?
When a loved one passes away, the memorial and burial process is very much focused on the one we lost. However, it is also very much about the people still left behind. Rik sadly leaves behind a wife and three children who are having to deal with a sudden loss in a very public space. It is quite important that we consider those close to the deceased and their current emotional state when using humour to mourn and grieve.
Approach with sensitivity
If you're unsure, the safest and most sensible thing to do would be to refrain from making any insensitive comments, especially in a public sphere (social media etc). But if you feel it is something you must express, send your humorous message in a private message or email, giving the recipient the opportunity to respond when they are ready. Even someone with an outrageous sense of humour on a normal day may have no mental space for humour while they are mourning. Be careful with timing in these circumstances.
When considering the planning for a less traditional funeral, heres a guide to what can be included: